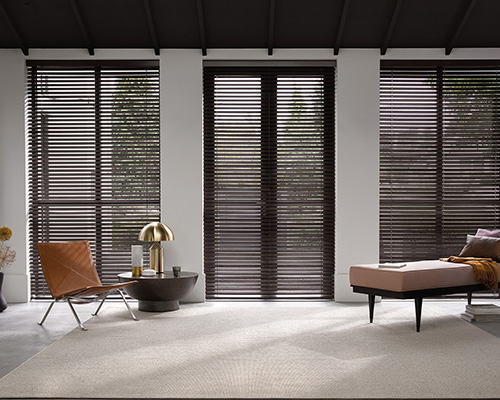 Bathrooms and Kitchens
Nature's warmth and beauty in your home
Luxaflex® Faux Wood Blinds are specially designed for bathrooms and kitchens. The material looks and feels the same a wood and is moisture resistant. With built in durability, they are perfect for the rough and tumble of daily life.
Reassuringly Solid
With its natural beauty and elegance, wood has long been an inspiration and statement. Its calming and reassuringly solid presence provides a welcome contrast to the hustle and bustle of modern daily life.
Colours
Our beautiful range of natural colours match any décor, visit our store to see the full range of wood stains.